History and tradition are part of what makes being a student at Barts and The London School of Medicine and Dentistry so special and we are reminded of it everywhere we go. From the historic library of the West Smithfield campus to the numerous portraits lining the walls of the Garrod Building, we love to recognise and celebrate where we have come from. However, women were left notably absent from this long and illustrious history until just 70 years ago when, in 1948, the medical school finally opened its doors to them. As this year's BLSA Women's Rep, it was an absolute honour to mark this occasion.
When I was initially approached about putting on an event to celebrate this anniversary, I knew I wanted the theme to be celebratory and recognised it as an invaluable chance to shine a light on the incredible women of BL- past and present. At BL I feel so constantly surrounded by women excellence and it was very important to me that this came across in the event. To celebrate the students, I created profiles on some particularly inspiring women who all shared their various achievements as well as their hopes for the future (see below). They all blew me away with their eloquence and their thoughts about what it's like to be a women student here- I hope people learnt from it. To display the full history of the event, Richard Meunier from the Royal London archives kindly stepped in to develop an amazing exhibition. Learning about the first cohort of women at Barts and The London was inspirational and I am so thankful for those women who took the first steps to allow us to be where we are today.
The highlight of the event was certainly the four amazing speakers: Dr. Lesley Robson, Dr. Vicky Tittle, Professor Parveen Kumar and Ms. Swee Ang. The entirety of the 100+ attendees were completely captivated by each of the talks which all gave a different perspective on being a woman in medicine. Personally, listening to these women speak made me feel like there were no limitations to what I could do and so motivated to chase my passions within medicine. It also emphasised the need for role models that we can relate to. Having women of colour talk at the event was of great importance to me; so few BME women deliver our lectures compared to the endless stream of white male teachers the school employs. Once the speeches were complete there was a chance for a short Q&A and even after the event had officially finished so many women students approached the guest speakers to ask further questions, truly proving how much their talks moved and inspired the students.
Overall, the event was a huge success and something I hope we can repeat in the future. Barts and The London has truly come so far since 1948; we began as the last medical school in the UK to allow women to attend and are now the only London medical school with an elected women's officer. The future is looking bright in all respects for women- in March we will celebrate international women's day and this year women will properly be included in UH sport competitions for the first time with both women's netball and women's hockey competing this year. We still have far to come, but with the passion of BL women I truly believe that things will only get better and that the spirit of the 70th anniversary celebration will remain for a long time.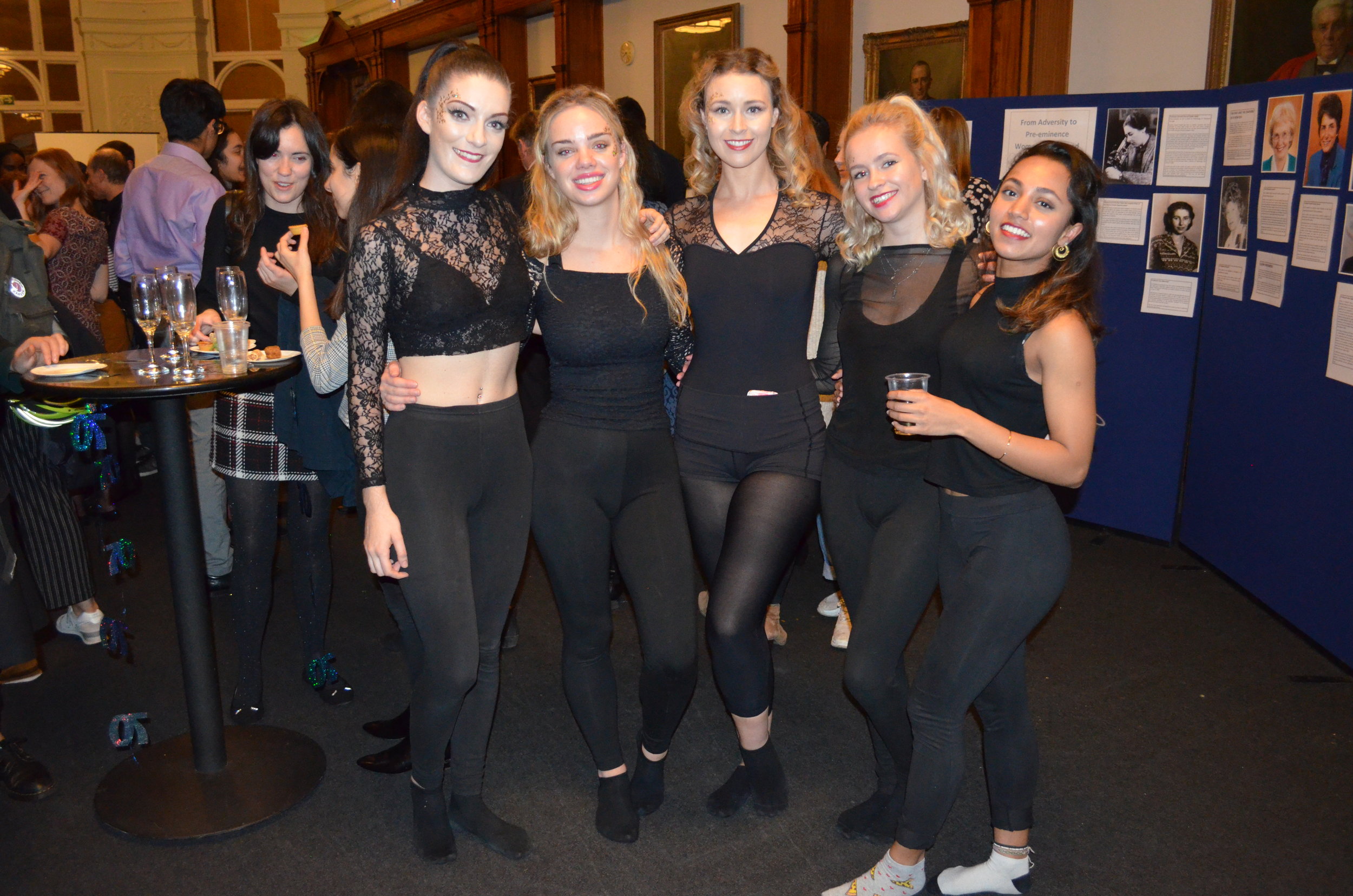 Written by Alice Schofield, BL Women's Rep 2018/19